Mansour Chiropractic Reviews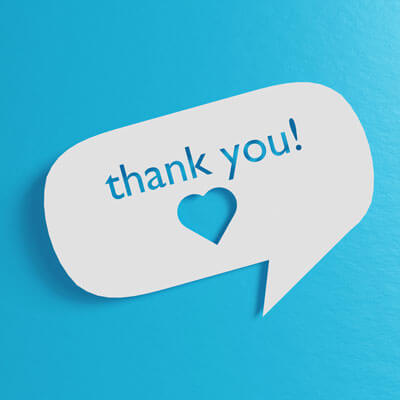 At Mansour Chiropractic we love when patients share with us their feedback and comments after chiropractic care. Please read our patient testimonials below to see what other people have achieved through their tailored treatment plans with us.
Share your stories too! Click here to send us your feedback so that we can help to spread the word about the benefits of natural Mansour Chiropractic care.
For more information, or to schedule an appointment contact us today.

As a physician who has treated many patients with musculoskeletal issues, I am thrilled to recommend Dr. Mansour. I have been his patient for two years for some chronic neck and upper back issues that were causing pain and affecting my posture. Dr. Mansour provided expert diagnosis and treatment, and within months the pain was gone and the posture was back to normal.

Dr. Mansour is always friendly and professional, and his office team is top notch. I am always greeted by name and treated with kindness, and the team is always on time!

I can't recommend Dr. Mansour highly enough. His skill, compassion, and friendliness are a winning combination.

David Quam, M.D.
---
What Our Chino Hills Patients Say
Mansour Chiropractic is first-rate! Everyone is friendly and professional; I feel like Dr Mansour and Dr. Ellis want to actually __treat__ my issues and not just relieve symptoms. The gradual, focused treatment makes a lot of sense, and I am glad that I decided to make the investment now, before I get much older, and the issues become more difficult to treat.
~Yaca A.
From beginning to end a pleasant experience. Staff is wonderful and welcoming. Initial consult with Dr. Mansour was thorough and informative for future visits. Staff made the environment comfortable. I'm looking forward to my next visit.
~Brandon W.
My first very smooth and pleasant. It didn't take long to fill out the patient information form which can be done on your phone before your appointment so that they can get you in sooner with no waiting. Sophia at the front desk is always kind and welcoming. Maribel, who administers the EMS therapy, is very friendly, and gentle when hooking patients up to the machine. Dr Mansour and Dr Kevin were very knowledgeable and attentive to hearing and answering your concerns as well as explaining the course of treatment. I felt very confident that they knew exactly what needed to be done to correct my condition. They have a lovely office that is very relaxing to be in which is just the thing you need to be able to loosen those tight muscles before getting adjusted. Not to mention they have complimentary K-Cups! I've just begun my 3 month course of treatment at Mansour Chiropractic but it's been an enjoyable experience so far and I look forward to a successful and pleasant outcome for my treatment.
~George C.
Not only are the doctors very professional but so is the staff. Very happy with this office!
~Mevin A.
I was referred to Mansour Chiropractic by a friend. I was skeptical at first because I had never seen a chiropractor before, however he made me feel very comfortable and well assured that I was in good hands. I am so grateful for the referral. I feel great!
~Anonymous
I have been a patient of Dr. Mansour for several years and I cannot compliment him and his staff enough. From the time you walk in the office door you feel welcomed and well taken care of. My back pain has been greatly reduced and you can bet I will continue my maintenance program with Dr. Mansour.
~Mark C.
I am greeted with a friendly hello, by Vanessa and promptly directed to a room. Then I am promptly adjusted by Dr. Mansour, who is always smiling and inquiring as to my well being. Then I am off to Marveen for therapy. When I am done everyone always wishes me a good day. It is always a good experience.
~Virginia S.
Over the years I have gone to chiropractors. I must say that Mansour is the best, the staff they are caring and always have a smile. With the assistance of Dr. Mansour I can now move and do the things I love. Thank you so much!
~Maryann H.
Front receptionist are wonderful and caring. They are genuine with their positive attitude. Dr. Mansour is very professional and highly knowledgeable with his chiropractic care. He is also very receptive to any feedback from his patients. Most importantly, he makes the necessary adjustments to make sure his patients find relief from any kind of pain. He uses the latest technology when diagnosing patients. Dr. Mansour provides clear and personal feedback by calling his patients to check on them on the first adjustment. This is a very nurturing and family oriented chiropractic care that anyone would truly benefit in all areas.
~Maria Elena G.
"There hasn't been a time that I visited the office that I didn't feel completely welcomed and extremely well tended to. An office that can and should set the standard to all other medical offices. Great job to you all!"
~Christy G.
"Dr. Mansour always seems pleased to see you, and listens carefully to what you tell him. The treatment you receive from Dr. Mansour and his staff is always excellent."
~Jean J.
"Great improvement in pain relief. Feel better overall. Dr. Christensen and Dr. Mansour are wonderfully gifted. The office staff is kind and do their jobs well."
~Pamela J.
"Dr. Mansour is an excellent Chiropractor. He is always professional and personable. He helped my sciatic issue tremendously."
~Valorie W.
"The care and customer service is excellent. I am already feeling a significant difference in my back and every visit has been a very pleasant experience."
~Terra S.
"Thank you Dr. Christensen for removing my crossfit knot from my shoulder blade with my routine adjustment. I feel amazing!
"~Dena R.
"Dr. Mansour is a very professional and knowledgeable in his field , I highly recommend him to my friends."
~Pierre E.
"Your office is very professional. I know you want me to be in the best health possible as well as my family. Which means pain free and happy and I am."
~Rudy D.
"I am pretty sure that Dr. Mansours hands have super powers because he does miraculous work on my back and nexk. I enjoy every visit and the staff are like old friends that you have known forever."
~Toni L.
"My first and second visit with Dr. Mansour were outstanding visits. I learned so much about my problems and they were explained to me in a very easy to understand manner. I look forward in continuing my treatment at Mansour Chiropractic."
~Rita K.
"I have been coming to Dr. Mansour since 1991 and he is the only chiropractor that adjustments make me feel better and well."
~La Theia B.
"My body has been taking its time during my healing and recovery from a car accident. I'm very happy to be moving better. Still not 100% back to where I was last August but am headed in that direction. I look forward to my lower back improving too. I can remember how just sitting down or getting up was so painful, now that is easy. Thank you!"
~Rita W.
"Mansour Chiropractic in Chino Hills has the nicest staff and they never forget any ones name. They greet you with a smile always and they never have a bad day which helps make my day start out wonderful! The Friday office hours are a great help since they open at 8am. I think anyone looking for a chiropractor should go to Mansour in Chino Hills you will love it."
~Delana U.
"The staff is amazing, always friendly and welcoming. The doctors are amazing, Dr. Mansour always explained my progress and the steps that needed to be taken to improve my back, in terms that I always understood. I always look forward to my visits to Mansour Chiropractic. I know I will be in good hands. I would definitely recommend anyone with chiropractic needs to come here!"
~Vanessa O.
"I had been suffering from a sciatica pain problem for about two months. I saw my primary care physician and he was unable to give me relief. I had been a patient of Dr. Mansour a few years back and I remembered how he helped my wife and me. I contacted his office and was able to get an appointment the same day. I was examined and x-rayed the same day and a schedule was set up for me. His staff is very professional and pleasant. I have had three visits and I can feel the difference. Thank you Dr. Mansour and staff."
~Charles V.
"A few years ago, my wife had some serious back pain. We visited several doctos and therapists with no or little short term success. The last doctor she saw suggested a back surgery because the medication she was taking was not working. My mother in law read an ad for Dr. Mansour. With no alternative but an operation, we decided to make an appointment. My wife was examined and Dr. Mansour said my wife doesn't need an operation they can help her. I can honestly say they did perform a miracle. Without medication, my wife can move around pain free. Now, we both visit the doctor for our adjustments."
~Ricardo F.
"Dr. Mansour has changed my life. I am able to lead a healthy, active life because of him! You will not find a better staff that always have a smile on their face and know you by name."
~Dena R.
"We are aware of the fact that we do not heal as quickly as we would like. Some days are good and some days are not so good. Dr. Mansour is well aware of our wants to get healed on the first visit unfortunately for us it doesn't work that way, the body needs time to heal, that is why he gives encouragement to his patients. He is concerned about his patient's well being, and is straight forward with his diagnosis. I appreciate his honesty and compassion. Thank you for your expert care.
~Charles V.
"I went in for my adjustment and intermittent scan progress report. I was glad to learn how my immune system is changing and improving. More importantly to me, since I am pregnant and consistently tired, I felt 100 times better after my adjustment and physio-therapy. Anytime I go to Dr. Mansour's office feeling tired, lethargic or just exhausted, I leave feeling energetic, happy and relieved upon receiving my adjustment."
~Nichole S.
"I cannot say enough how Mansour Chiropractic has helped me in my life. When I was in performing arts it allowed for me to move freely and with better health. I could feel a difference within the first week! It is unbelievable how much I have become committed to leading a healthier life style after going to Mansour Chiropractic. The staff is warm helpful and the doctors are welcoming and supportive. I am now a preschool teacher and am proud to say that I am able to keep up with the children because of this office's chiropractic care."
~Tanya M.
"The staff is always kind and helpful. Dr Mansour takes care of all my injuries in a gentle caring way. Other doctors just hand out pills and send you home. There's nothing like getting to the root of the problem. They are always willing to work with you financially to find a plan that is within your budget".
~Diane H.
"Results have been great! Initially headaches decreased to several times a month to eventually only/at during my cycle and I have actually had one month without any headaches!"
~Rita R.
"I started feeling better after two weeks! No more pain in my lower back! No more severe headache!"
~Antoinette H.
"Mansour Chiropractic is outstanding, professional, courteous, caring and a blessing!"
~Larry E.
"Invest a few moments to explore the logical, proven, and most patient focused art of healing known to date."
~Jess H.
"Chiropractic has helped to alleviate many of the aches and pains associated with poor back health. If you fall into this category as I do, then chiropractic is worth it!"
~Henry J.
"Four years ago I had had chiropractic care with Dr. Mansour for burning chest pain with excellent results!"
~Amy H.
"The results were excellent. Leg and hip pain gone. Back pain gone. Muscle spasms gone in approximately six weeks!"
~Robert D.
"My back is flexible and I feel my overall health is improved. I will continue with chiropractic as part of my wellness regime. A big 'thank you' to all of you!"
~Janis R.
"I no longer have the pain going down my right leg. My neck feels great! Thank you! To everyone at Mansour Chiropractic!"
~Amir M.
"The treatments have kept my back healthy and pain free. I would recommend chiropractic to anybody!"
~Frank L.
"After having back surgery, other treatments made my back go from bad to worse! I was taking fifteen different kinds of pain medications and muscle relaxers. I didn't know what else to do. After coming here, the doctors and staff made me feel like I was coming home! Chiropractic has taken the pain away! I am a believer! Praise the Lord! And a big Amen!"
~Carlos S.
"I feel great! I am able to play with my kids and it made my job a lot easier!"
~Jesse M.
"I had neck and back pain that was worse than child labor. Within three months I was 100% out of pain. Dr. Mansour & his staff are Awesome!!!"
~Sheila R.
"My back pain was so severe that at times the pain would shoot down in my lower leg and it would actually collapse at times. Now my back and leg discomfort are just about gone"
~Stephen S.
"My pain was so bad that I couldn't walk. I followed Dr. Mansour's instructions and within four to six visits the pain was gone! I feel good!"
~Aaron P.
"As a result of a car accident I was having neck pain. Ever since I've began care my neck has felt much better, this is the place!!"
~Art M.
"I came to see Dr. Mansour as a result of severe low back pain that was going into my left leg. I was literally a standing pretzel!. Within two weeks I felt 50% better. And after three and a half weeks I'm 90% better. Chiropractic re-enforces my belief of treating the disease, not masking the pain."
~Lynn G.
"It took two to four weeks for the pain to diminish and my back to stabilize. I wish I had come in sooner"
~Brad B.
[/builder_notebox]
"The only relief for my fibromyalgia"!!
~David B.
"When I first came in to see Dr. Mansour I was unable to walk unassisted. The results were wonderful after only one week of care. I was better than I could have ever imagined. I recommend everybody to come and see Dr. Mansour, because his office is the best!"
~JoAnn C.
"I was taking pain pill for my back pain, neck pain and headaches. With Chiropractic care I now have less pain. I think it's great!!"
~Robert V.
"I have tried Physical Therapy, Medications, and Epidural injections to reduce my Low Back pain. I only got temporary results from what I had tried. Now under Chiropractic Care my pain has been reduced by 75% in about three weeks! I tell anybody that I run into about Chiropractic."
~Deanna C.
"Because of a basketball injury, I had pain in between my shoulder blades. After only three weeks, I am now without pain, Thank You"
~Louis P.

Mansour Chiropractic Reviews | (909) 393-4545