Auto Accidents Chiropractic in Chino Hills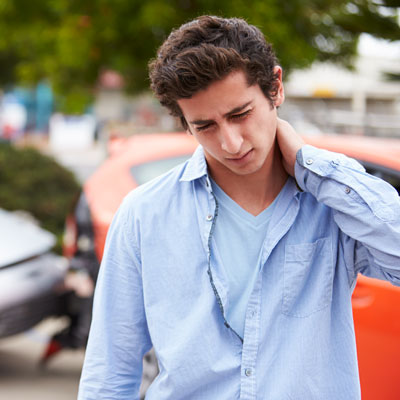 Being in a car accident is traumatic, both physically and emotionally. It can be difficult to know what to do and how to get the care you need–or even if you need care. At Mansour Chiropractic, we've been treating car accident patients for decades, and we are here to provide you the care you need to heal, as well as the support you need to navigate the process.
We have great relationships with many attorneys and we are experts at providing the documentation they need. If you don't have an attorney, we will refer you to one we trust. We typically also refer out to an orthopedist and a neurologist, as well as for MRIs, so we can properly diagnose, document, and treat your injuries.
Why Is Chiropractic Care Important After a Car Accident?
In almost every car accident, even minor "fender benders," ligament damage occurs. While this damage may not result in immediate pain, your body has still undergone trauma and attempts to heal it the best way it can. This involves building scar tissue, which can cause restriction in the joints as well as pain and problems later on.
We do specific ligament damage testing to locate and assess the extent of your injuries. We have extensive training in spine trauma and are uniquely qualified to address ligament and spinal damage caused by automobile accidents. When you seek chiropractic care soon after your accident, your ligaments can heal properly, allowing your joints and nerves to continue to function as they should.
We utilize
static motion-study X-rays
to identify trauma, and we partner with a radiology group who specializes in identifying ligament damage as a result of trauma.
What Happens If I Wait?
The longer you wait to treat accident injuries, the greater the chance of serious issues in the future. Many chronic conditions such as headaches, neck pain, insomnia and neuropathy can be traced back to old ligament damage that was never addressed properly.
Get Care Today
If you've been in a car accident, contact us today to get started with care.

Auto Accidents Chiropractic Chino Hills, Pomona, Diamond Bar, Chino CA | (909) 393-4545